I feel like every person on Pinterest has gone through a mug cake phase. There are sooo many different mug cakes to choose from and they are all incredibly easy to make. If you don't already know what a mug cake is, then I will enlighten you to this wonderful treat. It's literally a cake that you make in a coffee mug, microwave for a couple of minutes, and then eat it straight out of the mug! Since they are so easy to make, I have experimented with quite a few different recipes (there was one memorable day when I made 5 different types of mug cakes after school!) That being said, I do have some favorites I want to share with you guys after my accidental blueberry cake story!
---
---
---
---
One morning I wanted a muffin for breakfast and when I saw this blueberry muffin in a mug I knew I had to try it. While making it, I accidentally added 1/8 of a teaspoon of baking powder instead of 1/4 of a teaspoon, but after I realized my mistake I decided to leave it instead of adding another 1/8 teaspoon to the mixture. When it came out of the microwave it was a little…flat. It was supposed to rise up and form a dome on the top, like a regular muffin, but instead it looked like a small blue hamburger patty. Instead of leaving it as is I decided to make the most out of my compressed muffin and turn it into a mini cake!
I popped it out of the mug onto the plate to prepare it for the 'icing'.  Now you could just frost it strait in the mug, but I wanted to take it out so it had more of that mini cake look. For the icing you could just put regular frosting on it, but I decided to take the healthy route and spread some greek yogurt on it instead. I garnished it with a couple of blueberries and I ended up with this great cake! It was a pretty delicious mistake!
---
And now, on to my favorite mug cakes! Here are my top 5 in order:
5) snickerdoodle mug cake
This recipe from Five Heart Home is a perfect cinnamon cake that tastes just like a snickerdoodle cookie! Find the recipe here.
---
4) Banana bread mug cake
Banana bread + mug cake? Yes please! Its paleo, healthy, and it only takes 3 minutes. Cake for breakfast, anyone? Find the recipe here.
---
3) oreo cookies and cream mug cake
Mug cake meets oreo and the results are fantastic! Find the recipe here.
---
2) 3-2-1 mug cake
My nana introduced me to the 3-2-1 cake about 5 years ago. It gets its name from the proportion of ingredients. All you need is a box of cake mix, and water! You add 3 tablespoons of any type of cake mix, 2 tablespoons of water, and put it in the microwave for 1 minute. That's it! It's that easy! You could even  add different mix ins like chocolate chips, or sprinkles! Find a full description here.
---
1) chocolate mug cake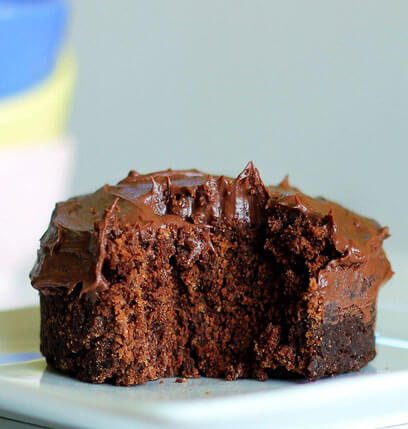 This chocolate mug cake is one of my favorite desserts of all time. With a little bit of chocolate syrup it tastes exactly like one of those molten lava cakes from restaurant. Whenever a friend comes over, I always make this for them! Find the recipe here.
---
And that's all! My top five favorite mug cake recipes! I hope you check them out and try them out! Do you have a favorite mug cake? Tell me in the comments below! Thanks for reading!
-Skye